Dark Stories
Dark Stories is an easy to play and fun game in which you will need to prove your skills as a detective.
Read a story to the rest of the players and just answer yes/no to their questions until they find out what happened. All the stories are fictional.
It is perfect for birthday parties, camps... and every situation in which you join several friends.
Main features
Fun in group
Questions and answers
Icebreaker game
Casual
Gallery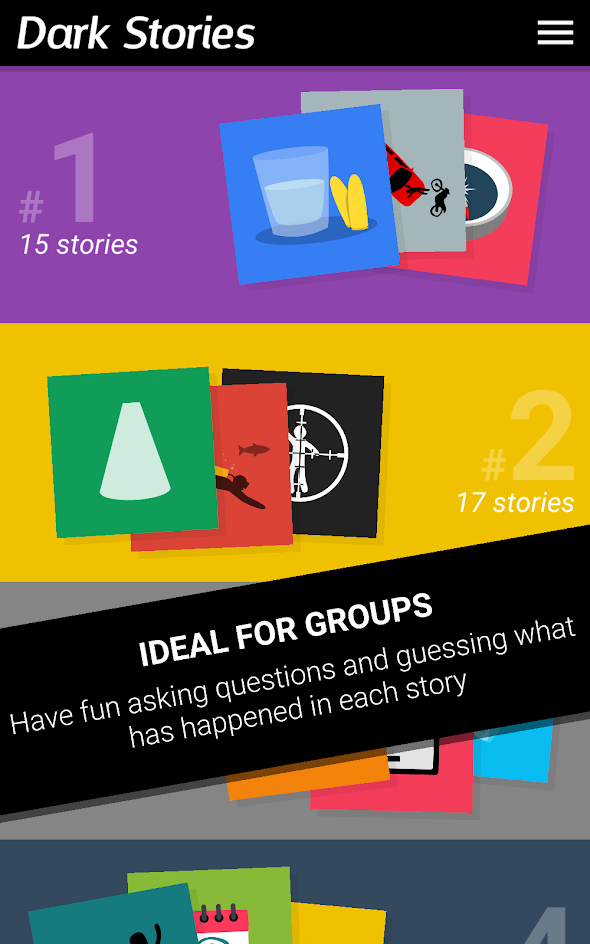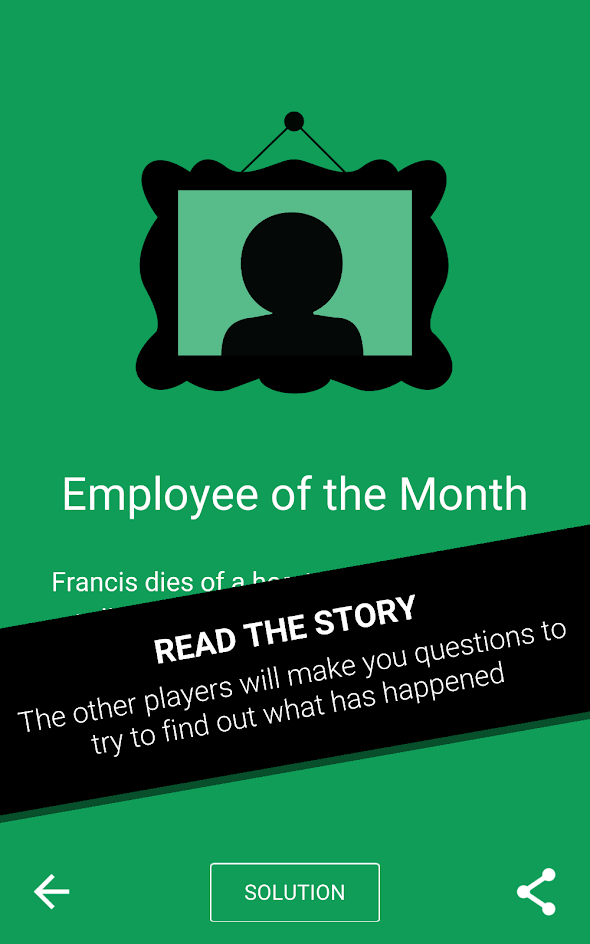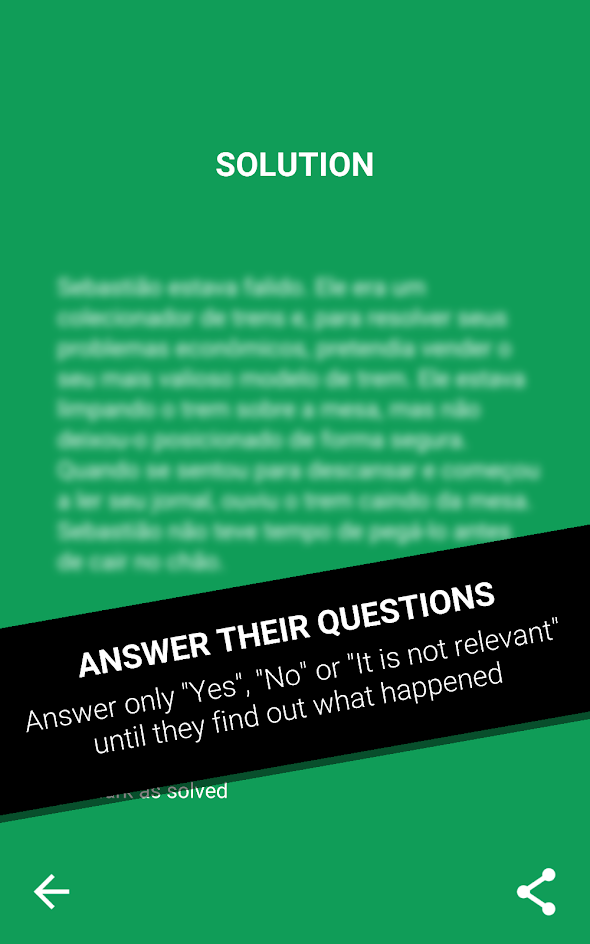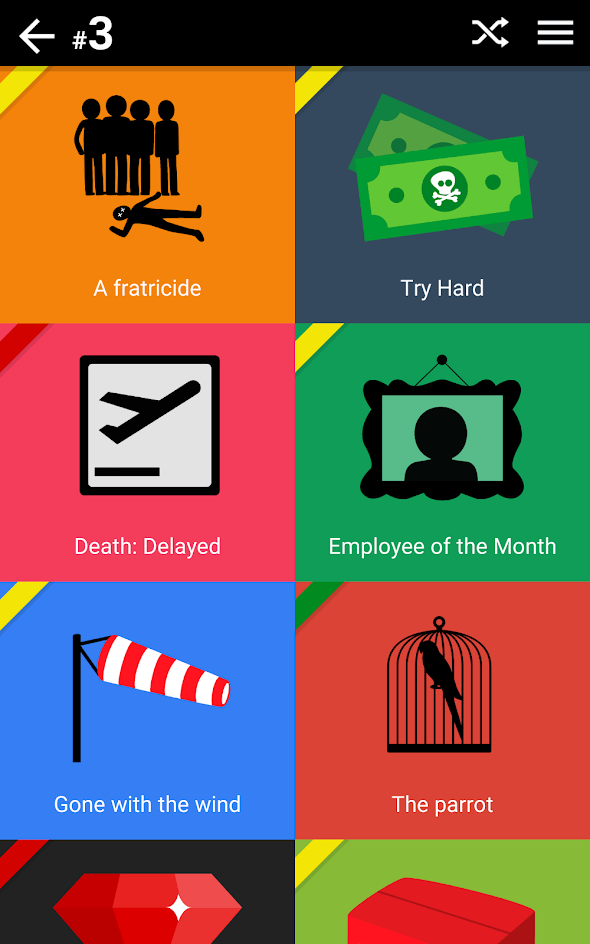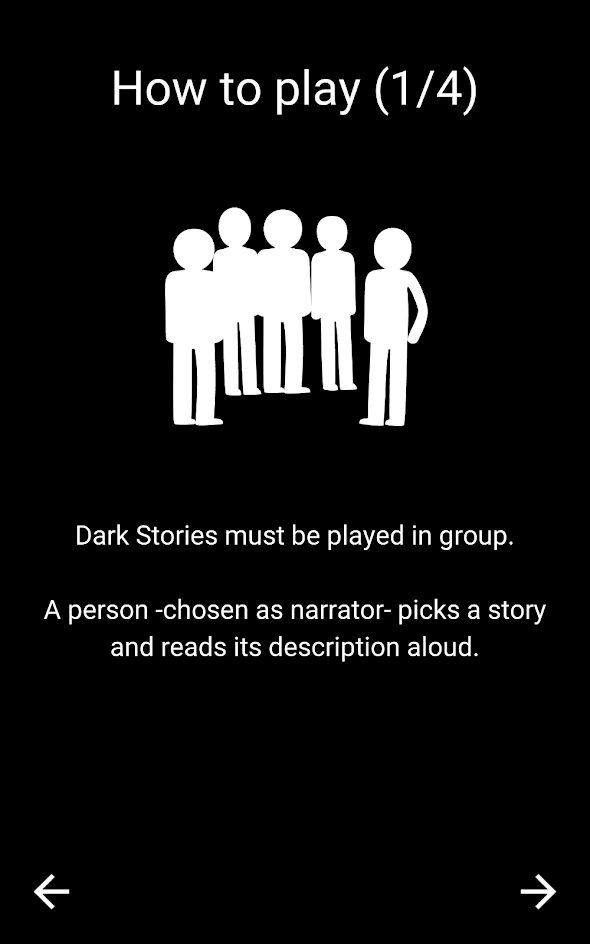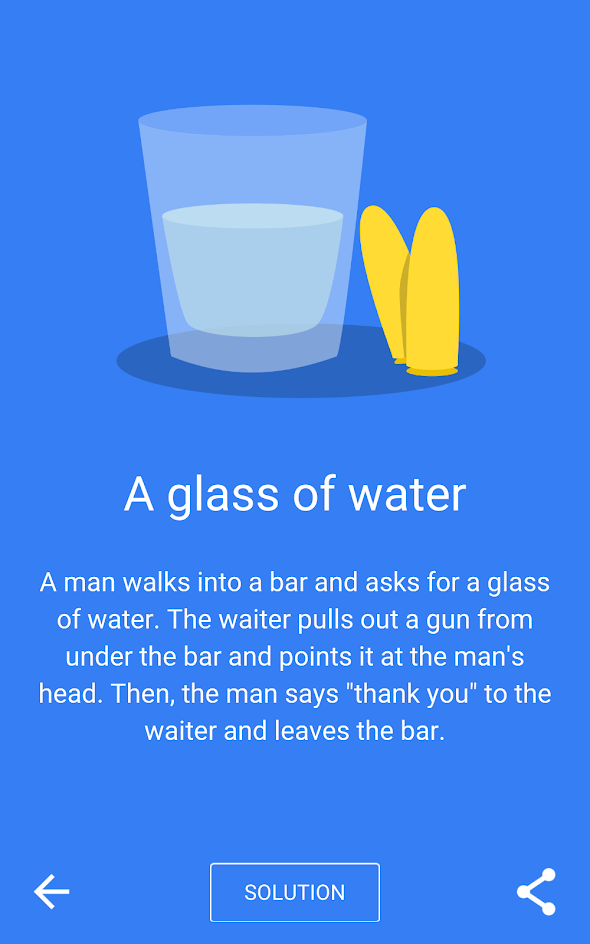 FAQs
I bought the Premium version. Can I unlock the stories on another device?
Yes. In-app purchases are linked to the account in which you were logged in when you made the purchase. You should have them as long as you are logged in with the same account and platform. In iOS devices, you will need to use the "Restore in-app purchases" button in the App settings.
Privacy Policy
Advertisements from third party ad networks will occasionally be displayed. The advertisers may collect data about your mobile device and how you use the app in order to serve ads. Examples of data that may be collected can include: IP addresses, identifiers associated with your mobile device or applications on the device.
The privacy policies of our third party partners can be read at:
This app allows you to make in-app purchases. The app may collect information about your purchase history to unlock the purchases features.
Updated: July 16, 2019