Noumi: Do you know your friends?
You answer questions about you and then your friends must guess what you answered.
Do they know you as much as they think? Do you know them? The winner will be the one that best knows the other players!
You will find questions of all kinds: what would you take to a desert island? What super power would you like to have? What would you never do? We are pretty sure that you will be surprised with the answers.
Main features
More than 240 questions
Custom questions
Up to 10 players
Fun in group
Gallery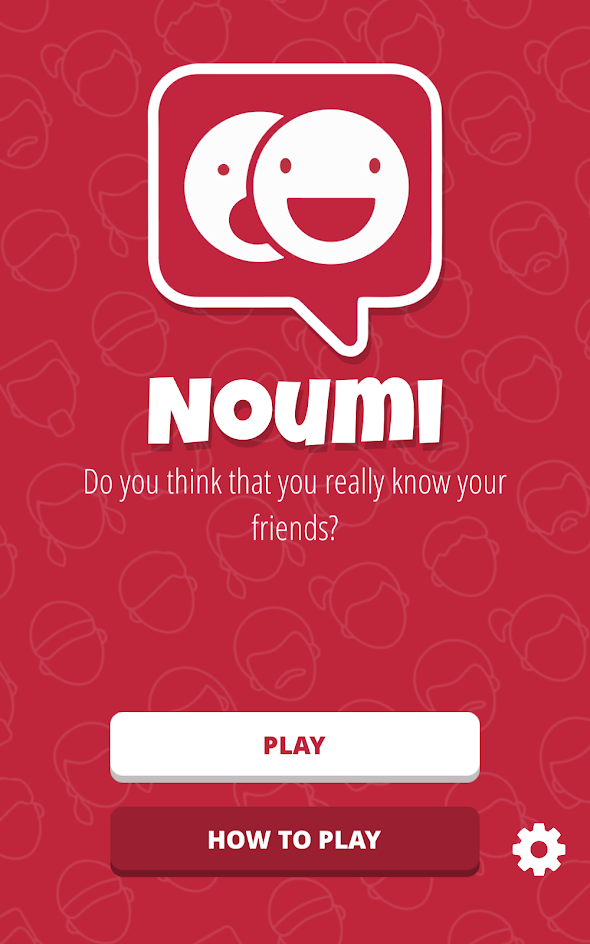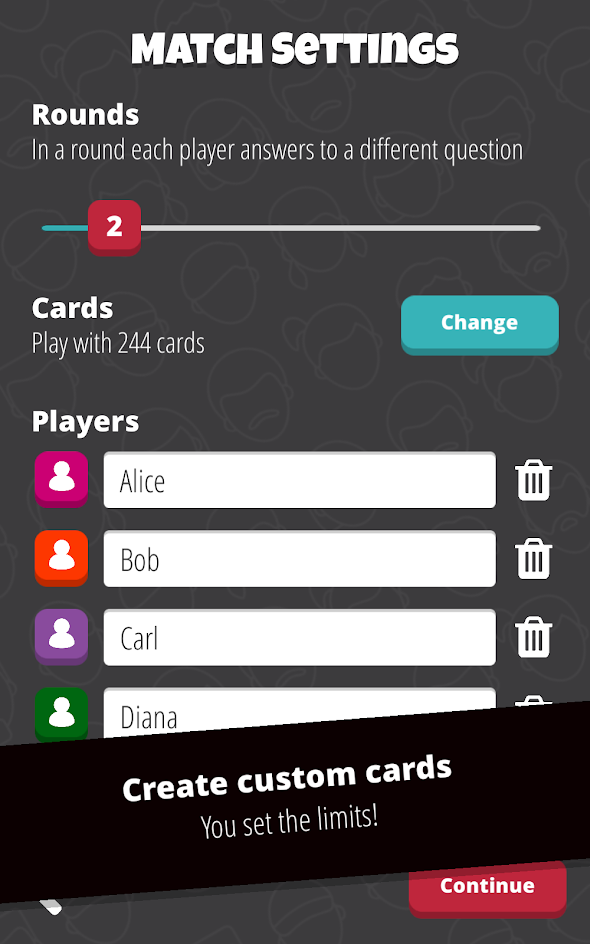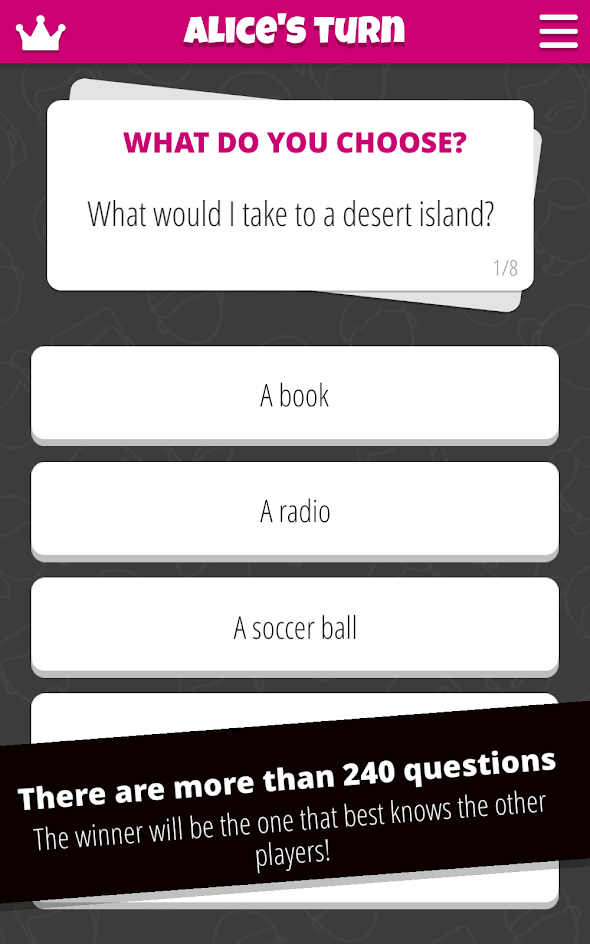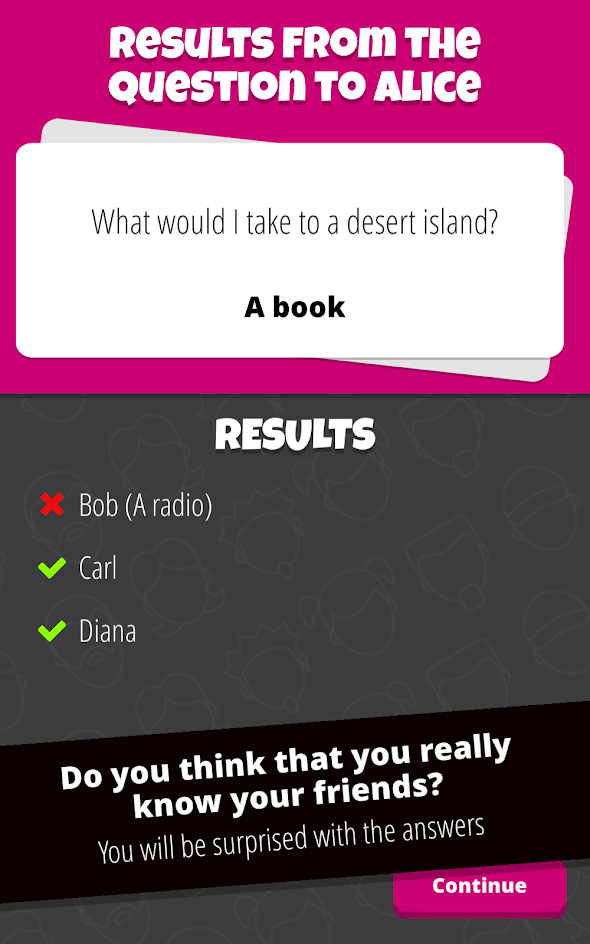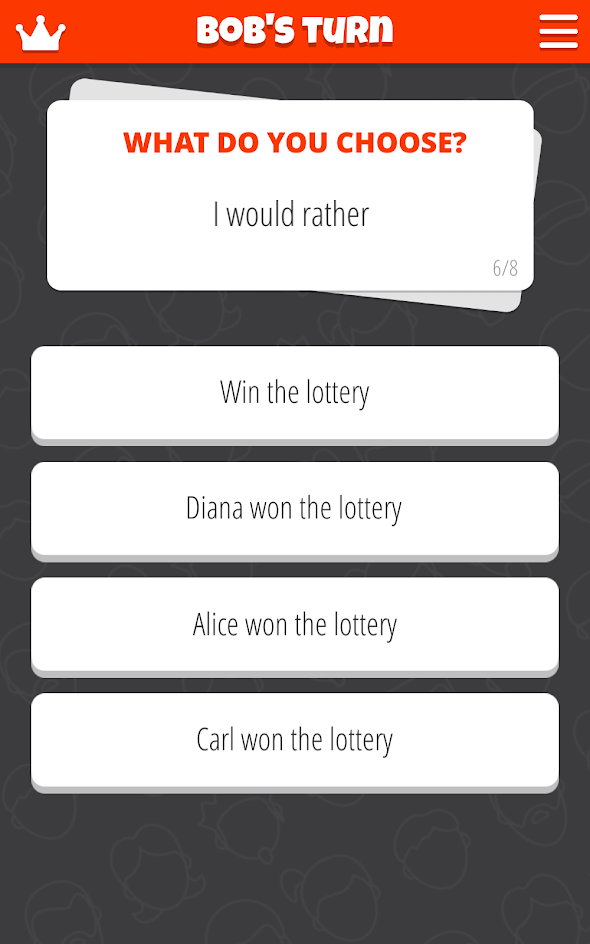 Privacy Policy
Advertisements from third party ad networks will occasionally be displayed. The advertisers may collect data about your mobile device and how you use the app in order to serve ads. Examples of data that may be collected can include: IP addresses, identifiers associated with your mobile device or applications on the device.
The privacy policies of our third party partners can be read at:
This app allows you to make in-app purchases. The app may collect information about your purchase history to unlock the purchases features.
Apart from this, we do not collect any other personal information. The content generated by you is stored locally in your device but you can share it with other people by using external apps.
Updated: July 16, 2019