Time Trivia
In this game you will have to place the events in the correct order. You will have to decide in this kind of situations:
What happened before? The sinking of the Titanic or the birth of Schwarzenegger?
Was the Taj Mahal built before the beginning of the American War of Independence?
Did Elvis Presley die before the premiere of Rocky?
Main features
Individual and local multiplayer
180 different events
6 categories
For all ages
Gallery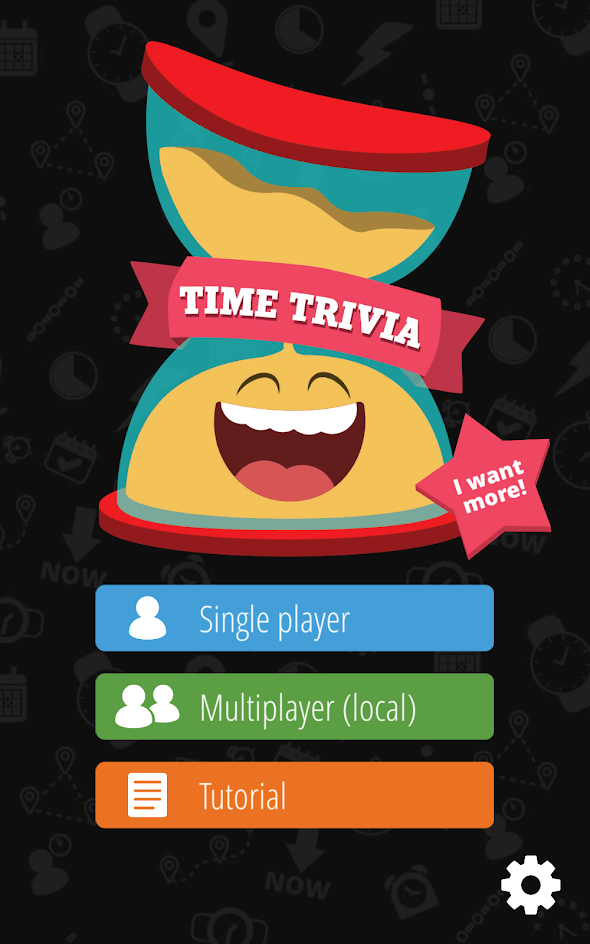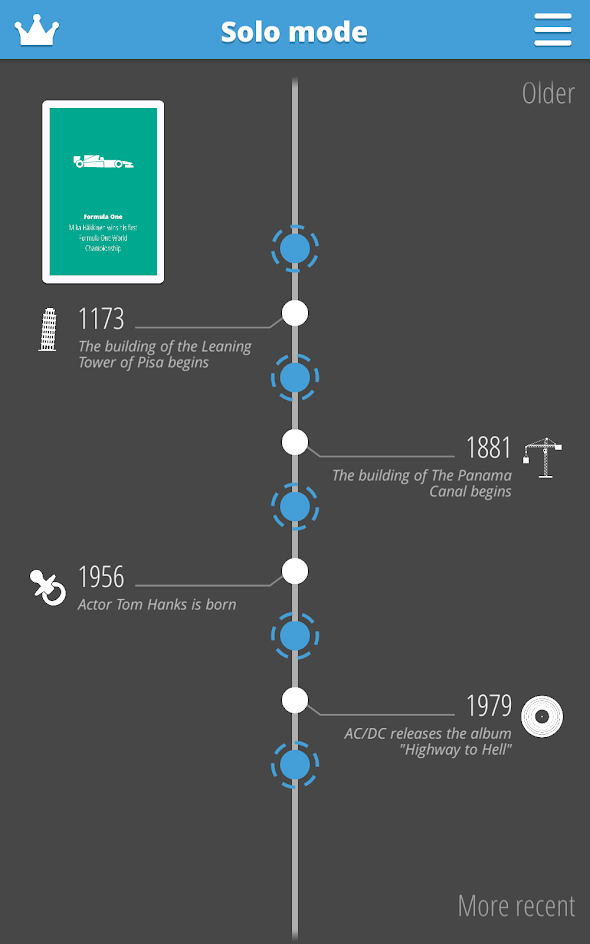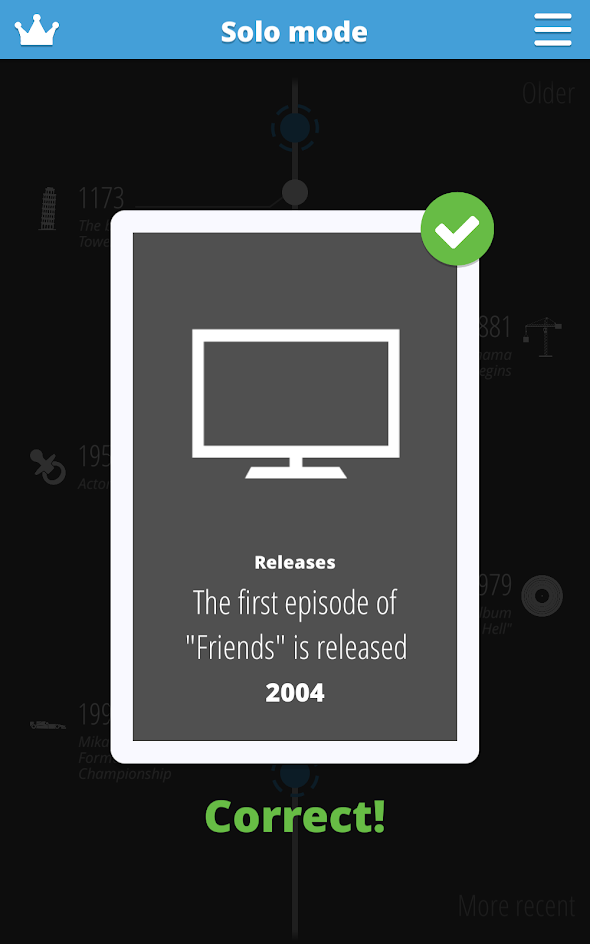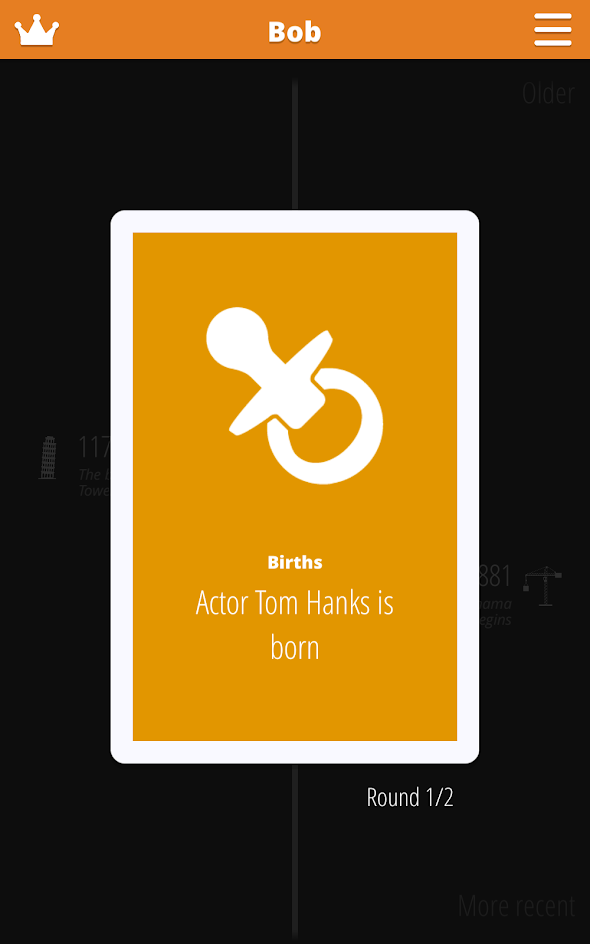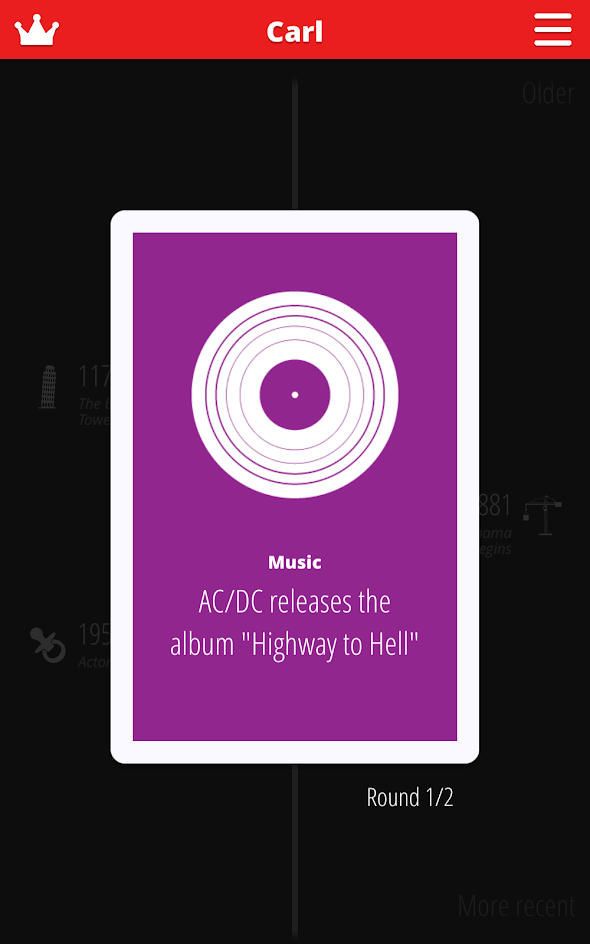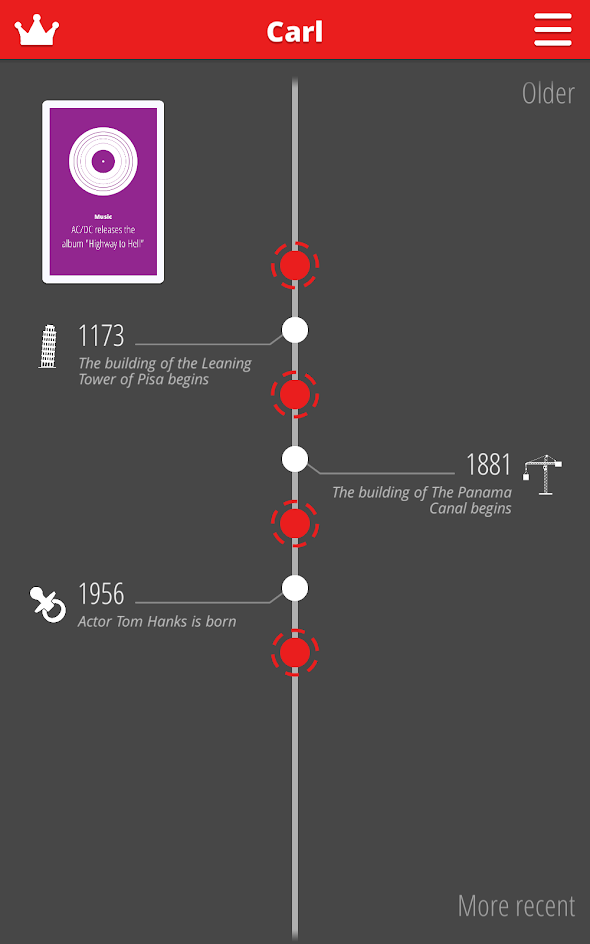 Privacy Policy
This app allows you to make in-app purchases. The app may collect information about your purchase history to unlock the purchases features.
Updated: January 19, 2018